JB Kellogg
Entrepreneur & Thought Leader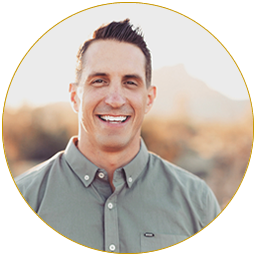 I'm Passionate About Helping Business Leaders Maximize Their Radius of Impact
Hi, I'm JB Kellogg and I'm the Co-Founder & Co-CEO of Madwire®. I founded Madwire when I was 28 years old and, with the help of a championship team, grew the company to over 100MM+ in revenue and 500+ employees in under 10 years. A rare feat. Especially with minimal growth capital.
The mission at Madwire is to help small businesses grow and their local communities glow. We do this by enabling business leaders and entrepreneurs to manage and grow their brand from a singular platform called Marketing 360®. At Madwire, I enjoy being a part of building a championship team that pursues championship performance and making a difference everyday.
In between all the "madness" and spending time with my family, I enjoy sharing lessons I've learned over the years on leadership, marketing & more. Why do I do this? Because a lesson learned should be a lesson shared. After all, I can only maximize my radius of impact if I can help others maximize theirs.
Here's a short list of achievements:
3x Top CEOs Award Winner by Glassdoor
3x Entrepreneur 360 Award Winner
8x Inc. 5000 Fastest Growing Company
4x Glassdoor's Best Place to Work
#1 Ranked Marketing channel on YouTube
One of the 150+ Marketers to Follow
All that said, I can't take credit for the items above. I'm blessed to be surrounded by an incredible team and amazing wife and family who have supported me every step of the way throughout my journey.
Remember, nothing easy is worth being proud of. Just keep choppin'. 🪓🪓🪓
I look forward to connecting.
"Championship leaders build championship teams that drive championship performance."